KeyCon 2002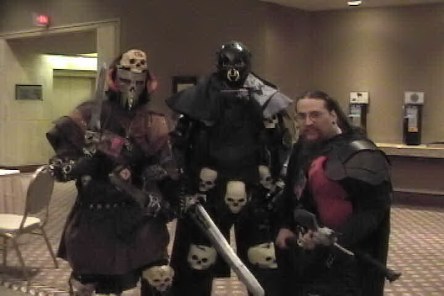 You might remember the Winnipeg Sun had these guys on their front page May 19. They're part of some kind of costume 'club' and hope to do demonstration combat soon.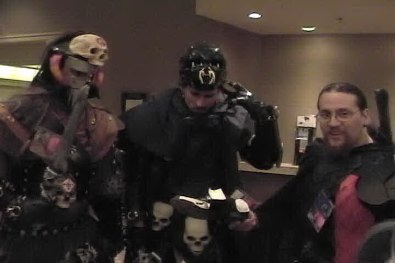 Here they are with one of the shoes we had scattered around as part of our contest. The costumes they're wearing are replica's from the WarHammer game.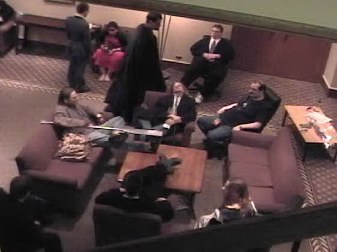 Here you see members of the
'One World by Night'
vampire role playing game. Taking a break at the moment.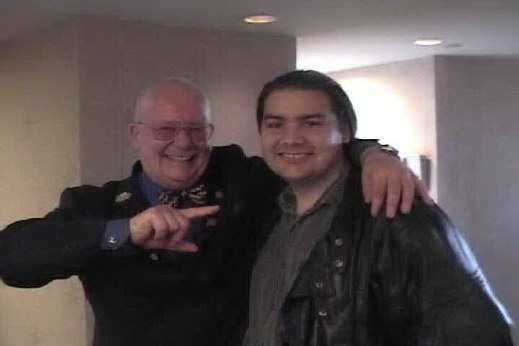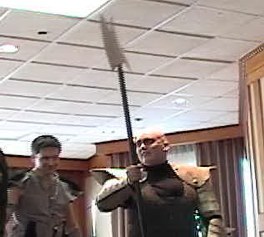 Here are some shots from the masquade. The angle is awful and I missed a great deal... but oh well enjoy whats here.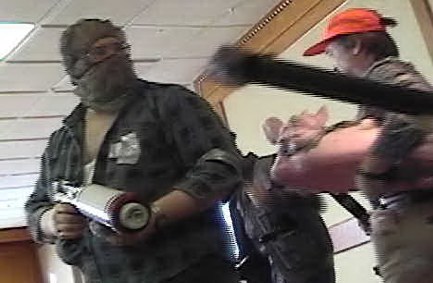 The redneck star trek brigade! These are the same people responsible for the popular redneck theme suite. I can't remember their official club name though.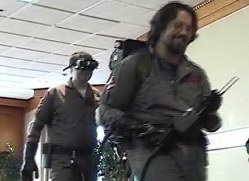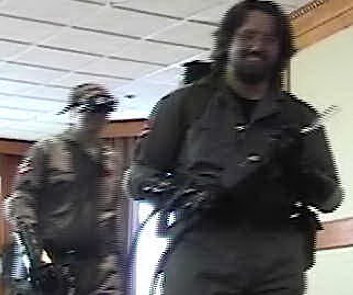 Ghostbusters!!!
Lord of the Rings?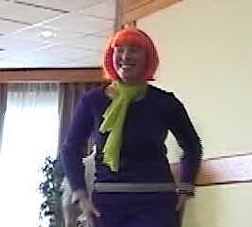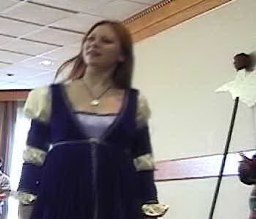 Scooby and traditional medieval garb.
Gargamel who was dragging some unfortunate smurfs.
A dark shot of the belly dancing eastern suite.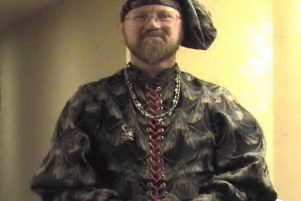 Can't remember his name, but he had the creative anarchism suite. He had some cool medieval armour and had a draw for a chain mail shirt!!!
Naked Guy!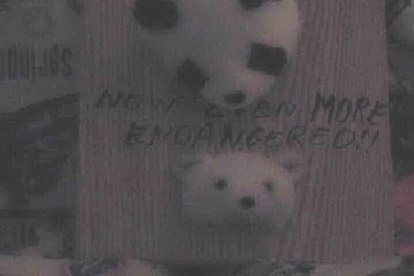 Scenes from the redneck cafe.
Great food.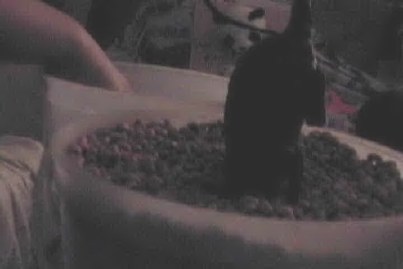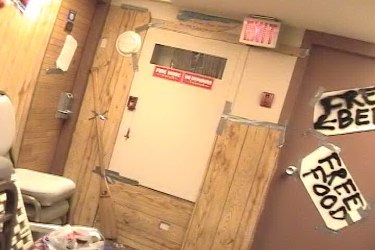 Enterance to the Redneck Star Trek Cafe.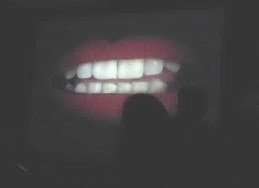 Checking out the Rocky Horror Show in the video room.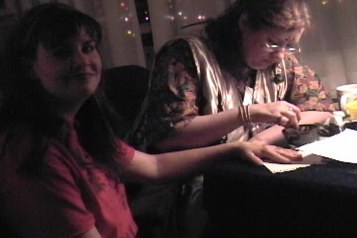 Debbie getting some henna done at the Belly dancing suite.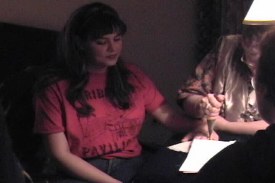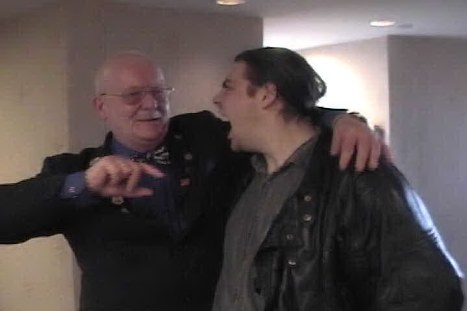 Deb has asked me to stop posing for pictures like this.